Project Healing Waters Fly Fishing (PHWFF) is an effort by members of the community to help veterans. We are a nationwide non-profit with 210 programs in all 50 states, as well as Canada, Germany and Australia. Each program is composed of a group of fly fishers willing to teach fly fishing classes and organize the fishing outings, a VA or military hospital or clinic willing to host the program, and a group of disabled veterans interested in experiencing the healing effects of fly fishing. All equipment, materials and travel costs are provided to the participants at no cost.
The Southwest Council is proud of its the PHWFF programs within council boundaries. Long Beach Casting Club started a PHWFF program at the Long Beach VA Medical Center in the spring of 2007, at the time only the second PHWFF program in a VA medical center. That fall, Sierra Pacific Fly Fishers began work at the Sepulveda Vet Center. In mid-2009, San Diego Fly Fishers initiated work at Balboa Naval Hospital and later expanded to include the San Diego VA hospital. Santa Barbara Fly Fishers initiated a PHWFF program with disabled veterans in the Santa Barbara area in 2012, and, in the spring of 2015, Sespe Fly Fishers began teaching at the Ventura Vet Center. Our programs work with disabled veterans who served in WWII, Vietnam, Korea, Persian Gulf, Iraq, Afghanistan, male and female, with all types of physical and emotional disabilities.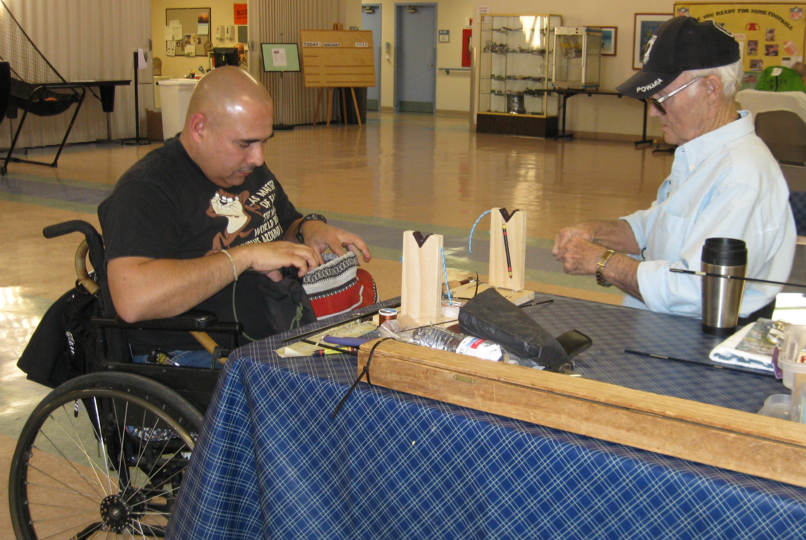 Volunteers from each participating fishing club plan the regularly-scheduled, year-round classes in fly fishing basics, fly tying, casting, and, in some programs, rod building. It is these classes that make PHWFF unique because, during these classes and recurring contact, a great deal of relationship building and camaraderie occurs. We are educating new fly fishers while we are providing a therapeutic benefit to the disabled veterans we serve. Volunteers also organize fishing outings appropriate for the abilities and limitations of the participants. Some of the programs engage in fundraising activities to supplement the financial support each program receives from national.
One might ask "Why fly fishing?' Research has shown that there is a healing effect when being in the outdoors, away from a clinical setting. Fly fishing is somewhat unique in that a fisherman must really concentrate on what he is doing when building a rod, tying a fly, casting or fishing. A moment of inattention will often cause a big tangle in tree limbs, or, worse yet, a lost fish. That concentration helps to keep other, more stressful thoughts at bay, especially important for those with Post Traumatic Stress. Those with physical disabilities benefit from improved eye-hand coordination, fine motor skills, balance and exercise tolerance. What makes PHWFF really unique, however, is the camaraderie and relationship-building that occurs between the veterans themselves and the veterans and the volunteers. It wasn't expected, but it has become a hallmark of our program. Countless testimonials from those who have benefitted from our program validate what we are doing.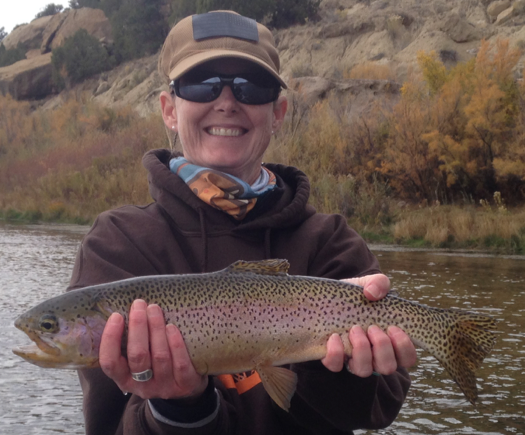 We would very much appreciate any support you are able to provide. Please don't hesitate to contact me if you have any questions, need more information or would like to discuss starting a program.

Carole Katz
Southwest Regional Coordinator
Program Lead, Long Beach PHWFF